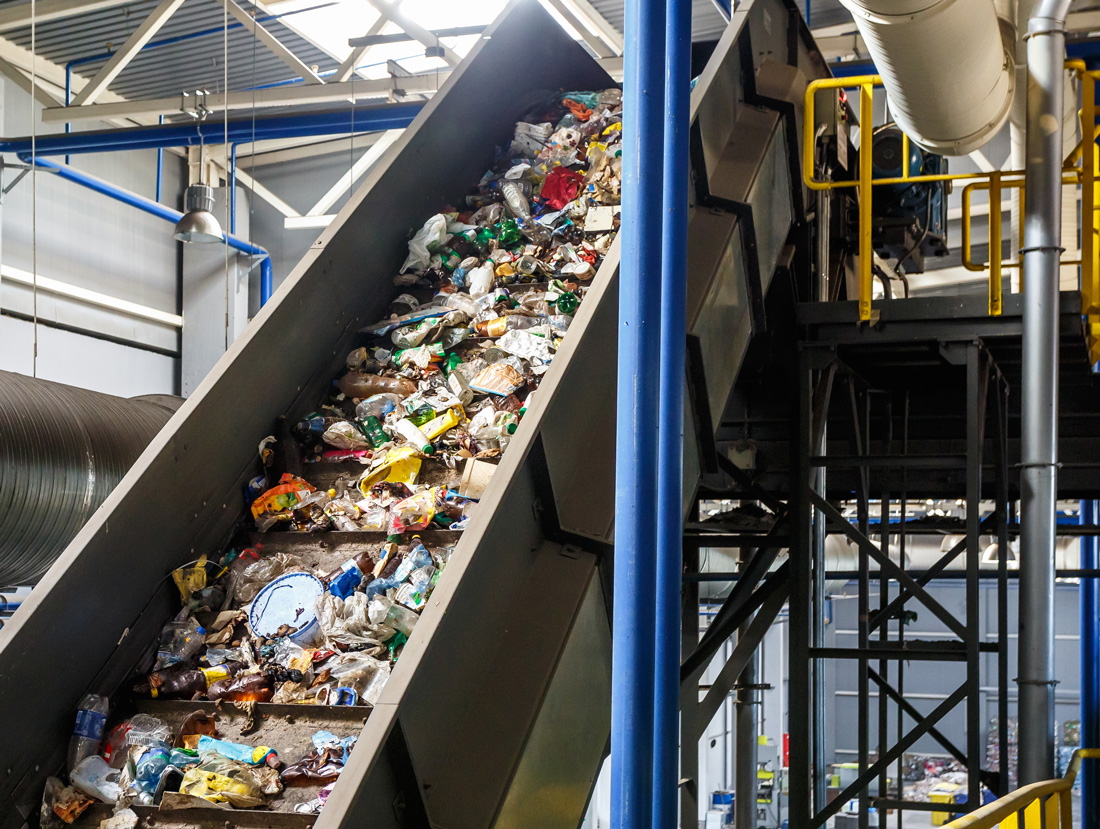 Green Solutions Industries
Recycling services to improve our carbon footprint.
Green Solutions Industries provides numerous recycling services that allow us to receive the largest variety of waste material possible to create products that are helping the environment in more ways than one. Our industry leading recycling services also allows us to recycle material and waste from a multitude of sources helping to greater improve our carbon footprint and reduce the amount of waste going into landfills.
Shredding/Grinding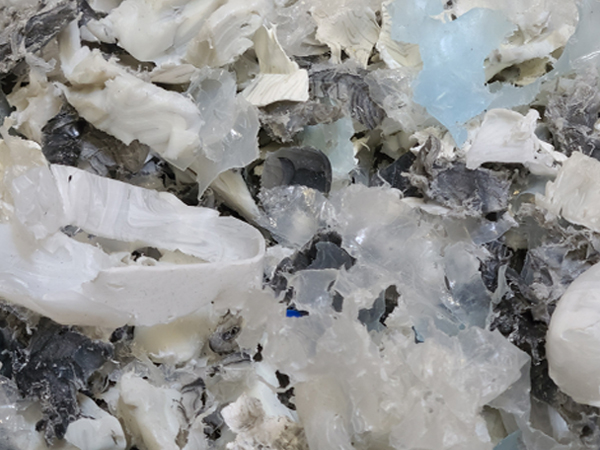 Grinders and shredders process waste to be used as raw materials, making it the appropriate size and consistency to be sorted.
After being ground and/or shredded, the raw materials are sorted to be used as raw material, sold on the market, or for further uses such as producing energy. It is generally the first step in many cases when recycling waste materials.
Float/Sink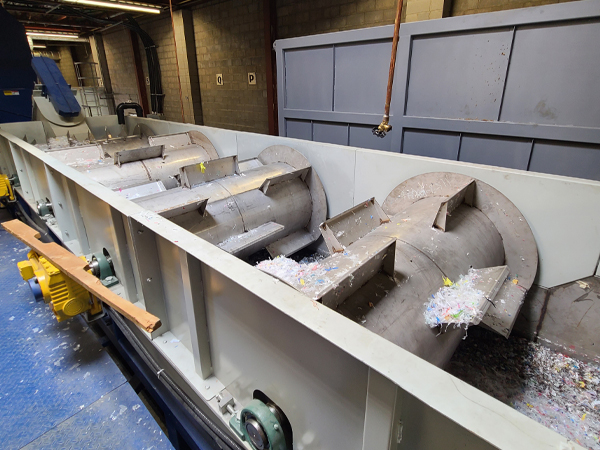 Materials are put into a tank that separates them by their density. Lightweight materials would float across the tank's surface, whereas those that were heavy would sink to the bottom. This process is based on density alone and no other characteristic of the materials. This process is used to separate plastics more effectively.
Pelletizing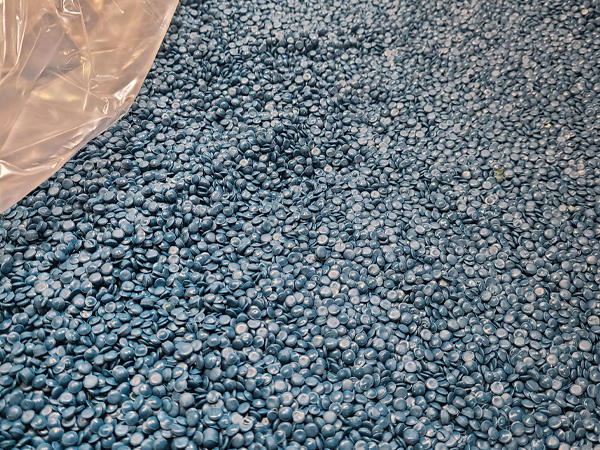 Pelletization of scrap plastic includes the processes of sorting, washing, and segregating material. It then solidifies going into an extruder that repelletize the scrap plastic into pellets.
This process changes its physical form or condenses the waste, enriching its organic content by removing moisture and inorganic materials. The pellets are used for reblending into newer products specific for plastic molds, injection molding and sheet forms ending up in the auto industry, construction industry an the food industry. Our beads are used in many other industries allowing them to be repurposed thus avoiding landfill.
Toll Service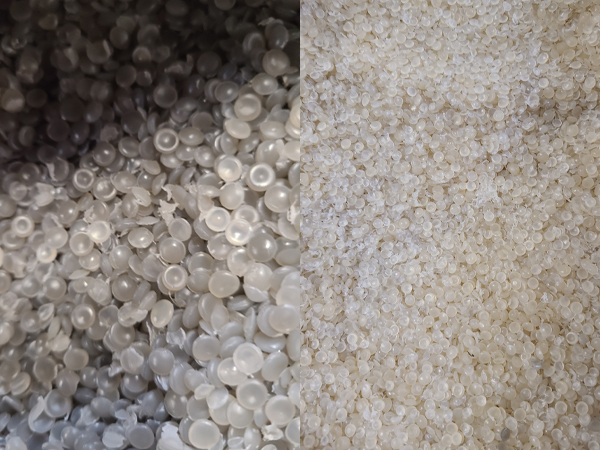 Arranging with a company to process semi-finished goods and raw materials for another company. Having this agreement, Green Solution will take a company's waste and convert it back into a pellet form or reusable regrind, or manufacture the material into a new finished product that may or may not be the same as what it was initially processed from.
Blending/Compunding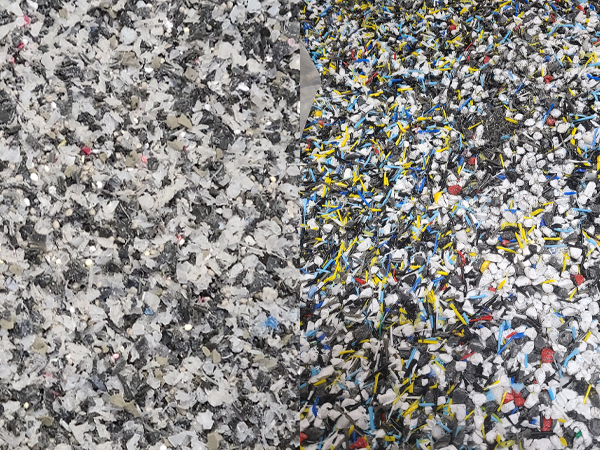 Blending and compounding raw materials is a process that blends additives to the raw materials to compound them together. It gives raw materials the characteristics for whichever end product is desired. Compounding plastics are commonly used in the pharmaceutical sector, where compounding rubber is widely used for tires and hoses.
Baling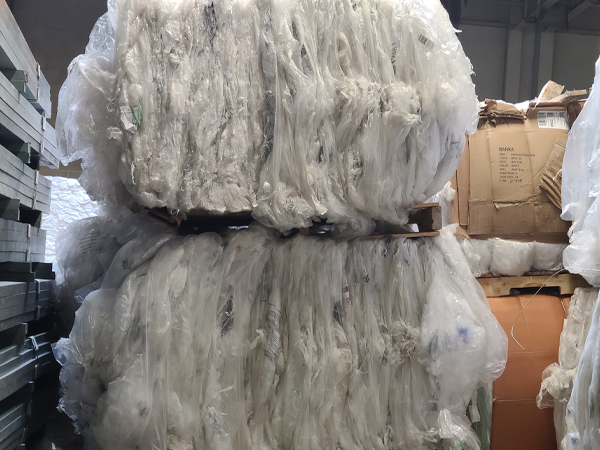 A baler is most commonly used for hay on farms, but it can also be used for waste materials. Baling compresses materials into a rectangular block, secured by wire or plastic strapping. It has many benefits, including reducing the space taken up by materials and storage costs. An environmental benefit from baling is the use of fewer vehicles for transporting waste.
Washing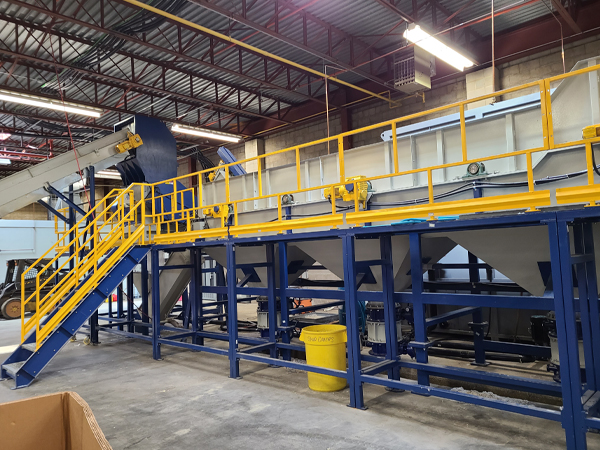 After waste materials are shredded, they go through a friction washer. This washer will cleanse materials with cold water, ridding them of contaminants such as liquid and paper. Some materials are put through a high-pressured washing line to remove dirt and any caked-on contaminants. It ensures that the materials are in their most raw form without anything contaminating their characteristics.
Depackaging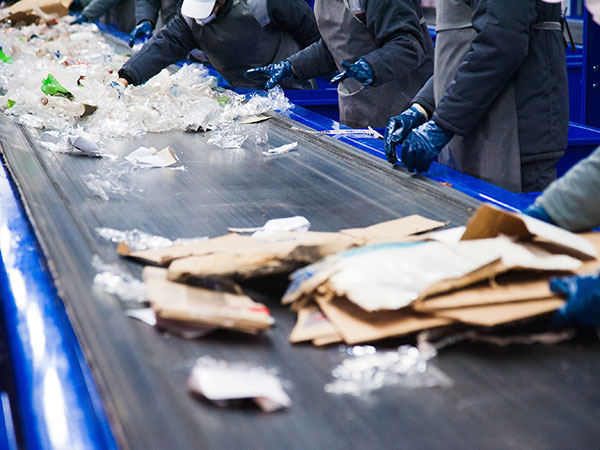 All dry products coming into Green Solutions are sorted and separated into their proper categories. i.e. plastic and cardboard and any type of film etc. They are then processed and recycled through our facility and tested to see if they can be redeveloped into another form of product.
Any and all liquids are processed in a similar way except the liquids extracted from the product will be emptied into a container and properly recycled through an end vendor that would reuse in a safe manner for their own services.